Our Products
Software Compatible Forms, Checks, and Envelopes
We can provide you with forms, checks, and envelopes that are compatible with the following software:
– AccPac – Quicken – DacEasy – QuickBooks
– Great Plains – MAS90 & MAS200 – M.Y.O.B.PeachTree
– Many others not listed above are available (please call for availability)
Please visit this link to see our expanded selection http://corenprintinginc.btobsource.com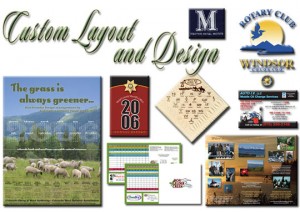 Let us help you develop and create custom projects for your organization, business, or event.
We specialize in designing projects for those unusual and odd-sized jobs.
If a wedding, graduation, or special occasion is in your future, we invite you to visit our invitation room to glean ideas from our large selection of catalogs. With the many designs available, you are sure to find the perfect one for you.
You will also find a large selection of Christmas cards for personal and business giving as well as cards for almost every major holiday.
If you prefer to shop online, we have included some of our links where you can view and order holiday cards and a wide variety of invitations and announcements.
http://corenprintinginc.carlsoncraft.com/
http://www.yourinvitationplace.com/coren
http://corenprintinginc.btobsource.com
Can't find exactly what you like? Then customize your own invitation or announcement with help from one of our graphic designers.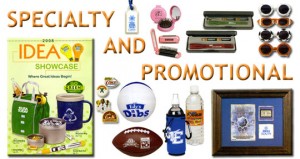 Want to promote your business? Need ideas for business and personal gifts, tradeshow giveaways, awards, or recognition? We can imprint your logo or personal message on almost anything.
Follow these links to our promotional website where you will find all the items listed below and more…
http://corenprintinginc.logomall.com/
http://corenprintinginc.btobsource.com
• Awards • Badges • Bags • Balloons • Banners
• Boxes • Calculators • Calendars • Caps
• Clips • Clocks • Coasters • Coloring Books
• Crystal Bowls • Cups • Cushions • Drinking Glasses
• Fingernail Files • Flashlights • Frames
• Golf Items • Hats • Hospitality • Invitations • Jackets
• Jar Grips • Jewelry Pins • Keychains • Keyrings
• Knives • Koozies • Labels • Lanyards
• Luggage Tags • Magnets • Mousepads • Mugs
• Name Plates • Notepads • Paper Weights• Party Favors • Pens
• Pencils • Plaques • Portfolios • Recognition • Ribbons
• Rulers • Scarves • Seeds • Shirts
• Signs • Stamps • Sticky Notes • Stress Balls
• Thermometers • Tire Gauges • Tools • Vases • Vests
• Water Bottles • Whistles • Wrist Bands • Yo-yos
There are many other products available through our catalogs…

Kershaw Knives
We carry a nice selection of Kershaw Knives. Our prices are at least 10% off the regular retail, and more in some cases.
Our selection also includes discontinued knives that are reduced by 40%.